I will not be doing any business with Peoples' Republic of China as long as aggression towards ROC exists. I've asked all companies that email me to Please remove me from any mailing lists and contact their government to inform them of the bad effect their policies are having with USA based businesses.
I will also be informing all of my colleagues and customers to cease doing business with PRC and companies there.
Please Stand up with other customers and business people to help us stop this bad behavior.
I am researching all of my instruments and supplies over the next few days. Here is the list of string instruments that I either know or suspect...
I'll be removing...
Core brands. Unfortunately, many of these instruments are sold as made of European wood, but I suspect it is imported into China, made into instruments and then exported again, so again, "no cigar". No information is given about the country of origin of any of these instruments.
Köhr brands except those that are specifically labelled made in Romania.
Dragon brands
Some FRANZ SANDNER VIOLINS are Made In germany, however, many are part of the Sandner Dynasty (made in Shanghai-Communist China). Strike out.
HÖFNER VIOLINS
Hagenau in Bavaria (made in germany) Here's the breakdown. 
in Beijing, Hofner produces a range student instruments,
medium-priced and master-built instruments are still made in Hagenau, Germany.
Since there is a large manufacturing element to Höfner's operations based in PRC, I'm going to also eliminate their instruments from my store until they can assure me they either have stopped manufacturing in PRC, or the PRC stops dropping missiles in the seas near peoples' homes and businesses, schools and hospitals.
These NON CHINESE INSTRUMENTS will still be available for purchase, as long as they are in stock. If they aren't in stock, you will still be able to pre-order them!
Heffler from the 'heart of Franconia', Forchheim, Germany
Johannes & August Köhr instruments seem to be made in Romania.
Strunal Schöenbach are made in the Czech Republic and I will endeavour to source more of these instruments.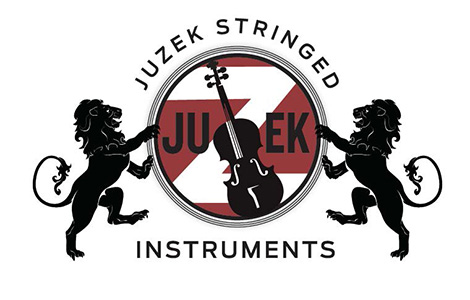 Juzek stringed instruments are made in Germany, so I'll continue selling them unless I hear differently.
AUBERT LUTHERIE made in France (Mirecourt) The supplier, Howard Core, states that these instruments are still made in the Aubert Lutherie in France.  
Each instrument comes with a Maker's Certificate.
Aubert Lutherie.mp4 from La Filmerie Production on Vimeo.
DÖRFLER BOWS are still made in the town of Bubenreuth, Germany
Don't worry. None of our sheet music is printed in China, to my knowledge!
Our Gretsch Catalina Club range is made in Taiwan, immediately making it cheaper than Gretsch's USA-built pro drums. The shells are nine-ply Philippines mahogany, that old staple of budget drums.